History and Laneways
East Melbourne Walking Tour
Discover this "newer" side of Melbourne on our 'History East' tour with one of MELTour's expert walking guides and see the diversity of the development from the magnificent theatres to the wonderful Parliamentary precinct. Hear the fascinating, associated stories as you progress through this tour which will take you from Federation Square to finish at one of Melbourne's iconic institutions.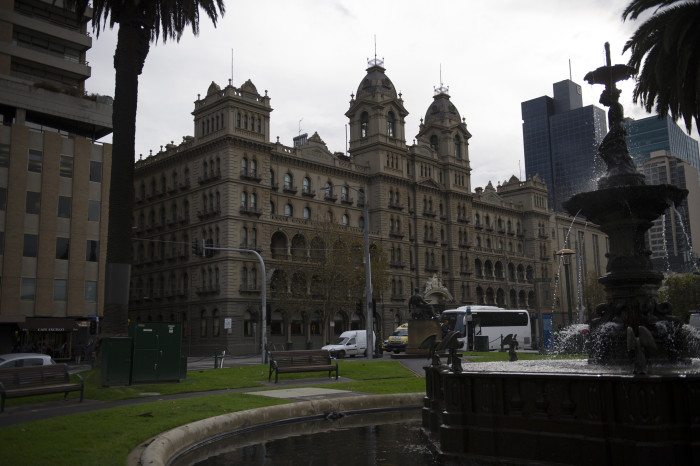 History East Tour
When – Tuesdays to Saturdays or by prior arrangement
Starting Place – Federation Square between the Melbourne Visitors Centre and the 7 Eleven
Duration –2.15 hours (approx.)
All guides are First Aid Level 2 qualified but please notify us if you have any outstanding health issues. Some stairs are involved with the tour but can be avoided if requested due to health concerns.
Controlled pedestrian crossings are used at all times except when crossing small laneways where we look out for your safety. This is a walking tour so wear suitable footwear and please arrive 10 minutes early to ensure the tour starts on time.
We can cater for those with disabilities or families with children younger that 13yo on a Private Tour. Also see the West Melbourne History Tour or the North Melbourne History Tour.