This tour starts off under the clocks which has been Melbourne's favourite meeting place for decades. From there it takes you over the concourse, along its platforms and through its subways as you are taken back in time to the period of romantic travel.
Unfortunately access to the Ballroom is not possible due to State Government requirements however there is more to the station than just the Ballroom! Hear about the first juice bar in Melbourne established in 1926, a crèche with an outdoor play area created in the 1930s and more!
The tour is approximately 2 hours or shorter if requested and is limited to 14 people. Myki tickets are not required as you will be given a Visitor's Pass at the start of the tour.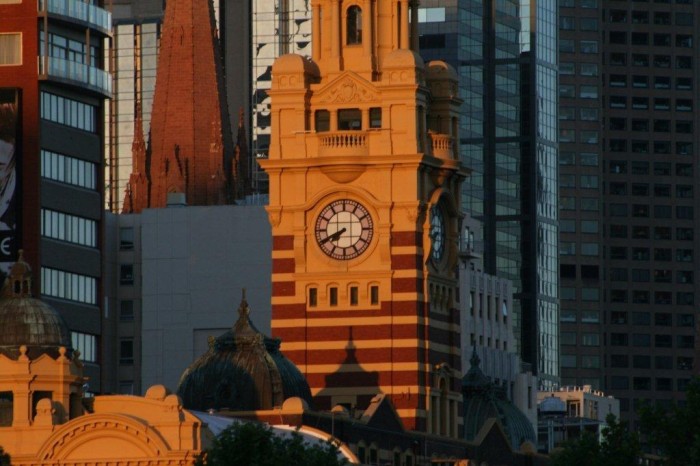 Flinders Street Station Tour
All tours are by prior arrangement. Please email MELTours (info@meltours.com.au) or phone (+61 407380969)
Starting Place – Under the clocks at the domed entrance of Flinders Street Station, corner of Flinders and Swanston Streets
Duration – 2 hours (approx.)
All guides are First Aid Level 2 qualified but please notify us if you have any outstanding health issues.
Some stairs are involved with the tour and can't be avoided unfortunately.
We ensure that we stay safe and behind the yellow line on platforms at all times.
This is a walking tour so wear suitable footwear and please arrive 10 minutes early to ensure the tour starts on time.
We can cater for those with disabilities or families with children younger than 13yo via our Private Tours.