Art Deco
Architecture Tour
Melbourne is one of the best Art Deco cities in the world and many of the best buildings are located in the city centre. In 1934 Melbourne celebrated its centenary and this event provided a catalyst for a building boom that continued for the next six years to transform the city.
This tour covers a variety of building types in the centre of the city from the Manchester Unity Building to the Majorca Building. .The use of terracotta 'self-cleaning' tiles, distinctive patterning, and design details new during the period will be highlighted. Buildings with accents on Spanish, Egyptian, Mayan and other cultures can be seen and indicate what people were interested in in the Deco period.
You won't look at buildings the same ever again!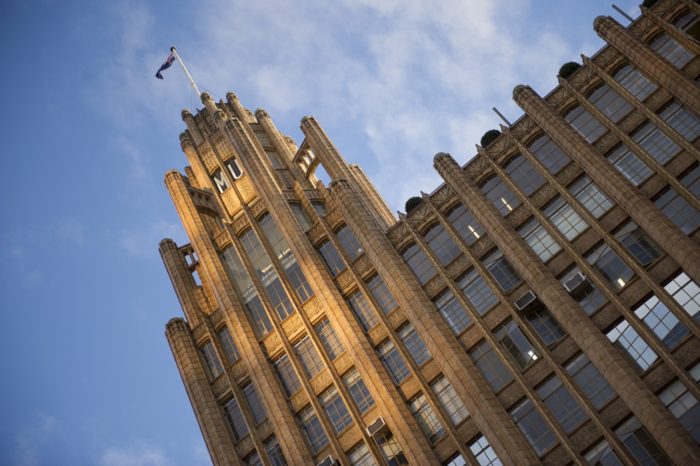 Art Deco Architecture Tour
When – 10am Saturdays and Sundays
Starting Place – Outside the Manchester Unity building on the corner of Collins and Swanston Streets
Duration – 2 hours (approx.)
All guides are First Aid Level 2 qualified but please notify us if you have any outstanding health issues. Some stairs could be involved with the tour but can be avoided if requested due to health concerns. Controlled pedestrian crossings are used at all times except when crossing small laneways where we look out for your safety.
This is a walking tour so wear suitable footwear and please arrive 5 minutes early to ensure the tour starts on time.
We cater for those with disabilities or families with children younger that 13yo on a Private Tour. Call us for more information.