The Melbourne Star, Etihad Stadium
Docklands Experience
This walking tour experience starts at the Datum Point near Southern Cross railway station, one of the earliest markers of the settlers in the late 1830's, and is followed by an exclusive brief tour of Etihad Stadium before the group is immersed in the Docklands Precinct from Batman's Hill to Waterfront City culminating in a fabulous flight on Melbourne Star and finishing with coffee at Le Cirque.
Melbourne's Docklands area has changed from a maligned part of central Melbourne to a thriving and diverse cultural experience. Supported by free transport options, some of the best examples of sustainable buildings in the world, a fabulous range of public art and the unique highlight "The Melbourne Star" it is now the place for visitors and locals to discover.
See Docklands with Melbourne's best walking tour guides to hear how the area was for thousands of years a plentiful source of food for the indigenous clans before European settlement and see how it has been transformed now into a place that offers a diverse range of experiences for thousands to enjoy. Finally see Melbourne as you've never seen it before by taking a flight on Australia's only giant observation wheel, The Melbourne Star.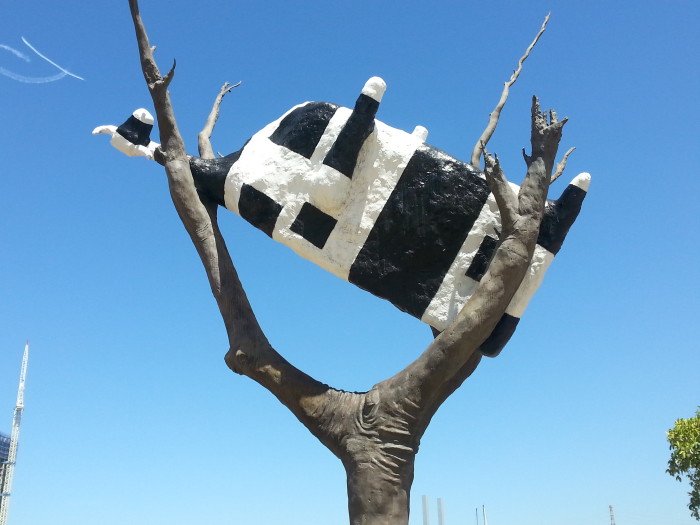 The Melbourne Star, Etihad Stadium, Docklands Experience
When - 2pm Tuesdays, Thursday and Saturdays bookings essential
Starting - eside the red pole on the Bourke St pedestrian bridge, between Southern Cross Station and Etihad Football stadium.
Duration - 3hours approx
Housekeeping
All guides are First Aid Level 2 qualified but please notify us if you have any outstanding health issues. Some stairs could be involved with the tour but can be avoided if requested due to health concerns. Controlled pedestrian crossings are used at all times.
The Melbourne Docklands Experience starts close to Southern Cross Railway Station. Please wear suitable footwear and please arrive 10 minutes early to ensure the tour starts on time. It takes up to 2.5 hours and is limited to 8-10 people per group.
Ensure you bring a sturdy umbrella and a jacket coat in case of changeable weather. Sunglasses, a hat and sunscreen on sunny days is recommended.
Note most dietary requirements are catered for. We cater for those with disabilities and families with children younger than 13yo on this tour however remember it is a long walk for children who may tire during the tour